The city is a modern metropolis whose history is now fast fading into obscurity. Although many may not know the story about the birth of this beautiful city, Mumbaikars are passionate about their rich past and heritage.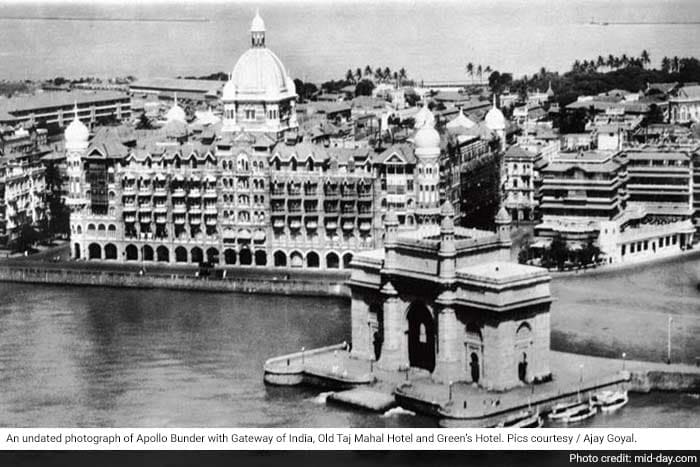 Photo courtesy :midday.com
The name Mumbai is an eponym, derived from the name of a local Goddess called Mumbadevi. The history of this beautiful city dates back to the formation of the seven islands, namely Colaba, Mazagaon, Mahim, Parel, Bombay Island, Worli and Old Woman's Island. This group of islands infact formed a part of the kingdom of Ashoka, the famed Buddhist emperor of India. Following the death of the king, the ownership of these islands was passed on and they were later colonized by a number of different rulers. From the early 19th century, the city went under a massive reconstruction and also experienced a boost in the economy during the American Civil War. Apart from the reconstruction and the ownership, Mumbai (previously called Bombay) has also been witness to mass carnages during the Second World War and the Hindu-Muslim Riots. A series of refurbishments and battles later, the city was officially deemed as the capital of the state of Maharashtra. Scroll further for more on Mumbai and its heritage.
The Hornby Vellard was one of the first engineering projects to be undertaken in Mumbai. William Hornby, the governor of Bombay, initiated the project in the early 18th century despite harsh opposition from the East India Company. Thereon, the city began to take shape with several civil engineering projects underway, marking the birth of the Industrial Revolution. The seven islands were finally merged into one single mass in 1845, and in 1853, the country's first railway connection was accomplished between Bombay and Thane. The city was under the rule of the Company's hands until the revolt in 1857.


The opening up of the Suez Canal in 1869 also meant that connections between Bombay and the rest of the world were open, resulting in Bombay becoming one of the major ports in India. Just before gaining Independence, the city witnessed large scale Hindu-Muslim riots that resulted in colossal massacres and turmoil.